I/O Drivers¶
An I/O Driver is a built-in feature of Factory I/O responsible for "talking" to an external controller. Factory I/O includes many I/O Drivers, each one intended to be used with a specific technology. You select a driver based on the controller you want to use.
To show the Drivers Menu, click on File > Drivers (F4). Alternatively, Left-click on the driver label displayed on the status bar.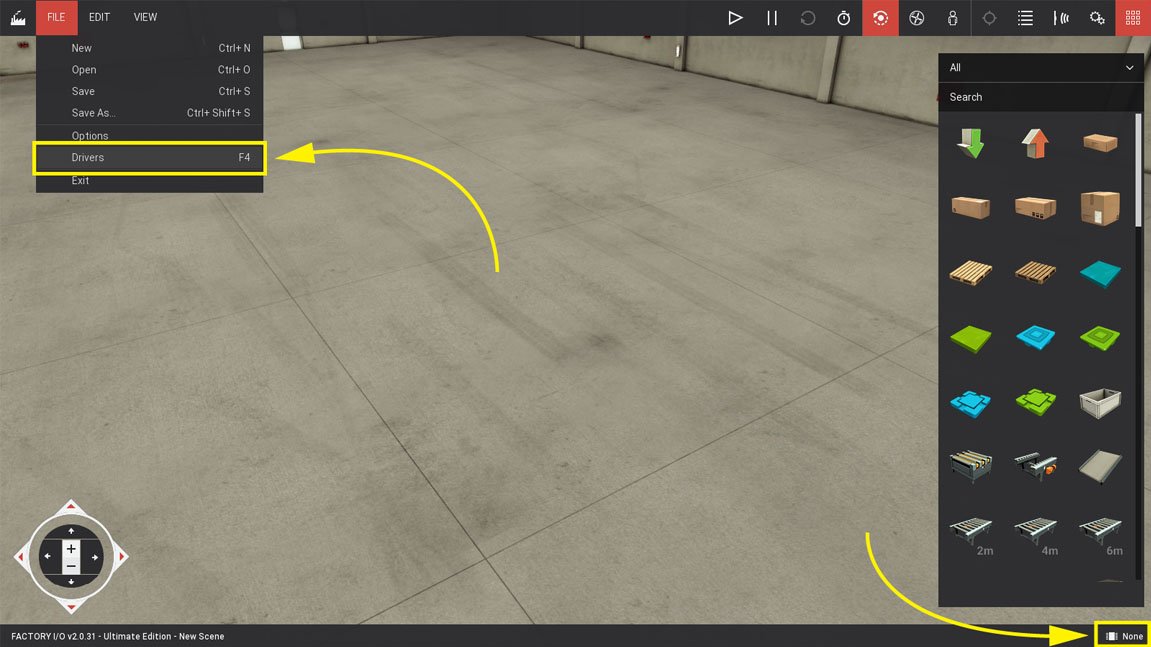 On the Driver Menu, select a driver from the list and Left-click on CONFIGURATION to open the configuration panel. Once the chosen driver is correctly configured, you can map sensor and actuator tags to the driver I/O points.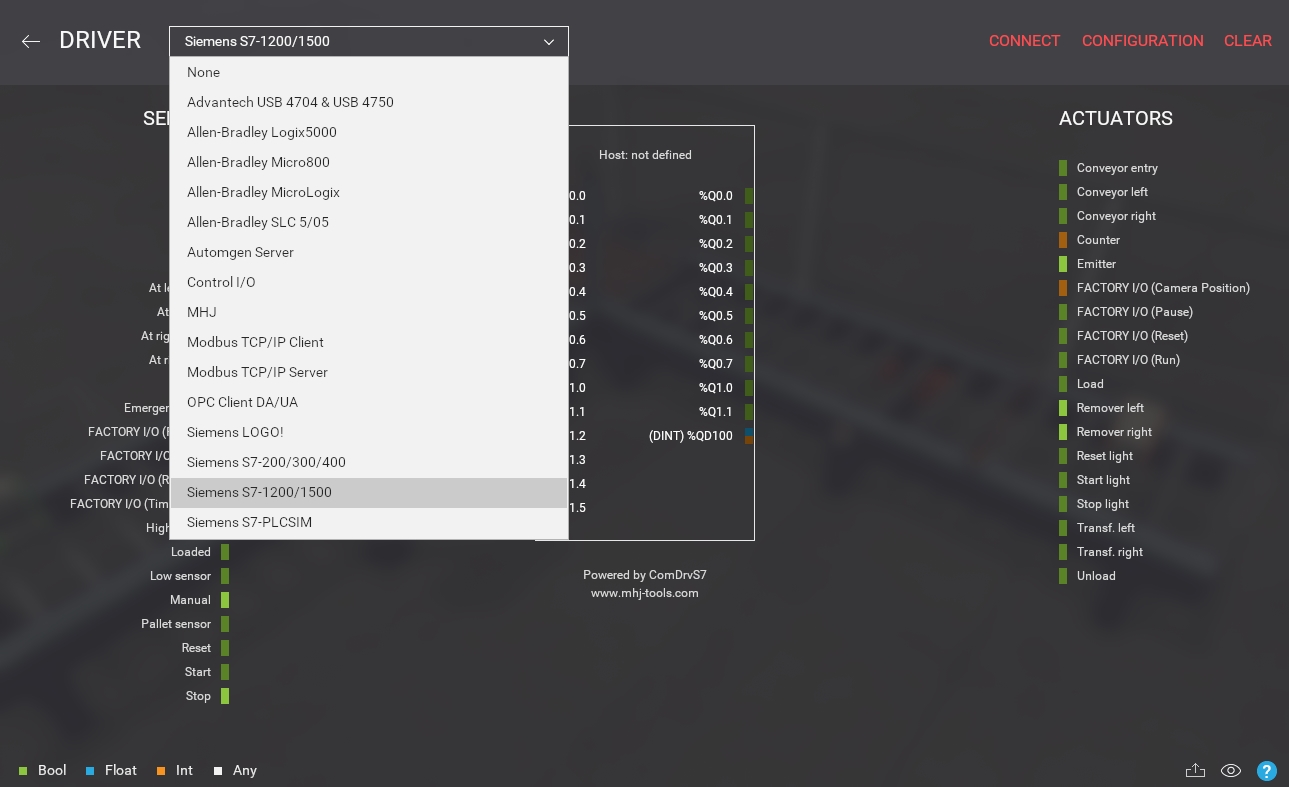 You can export the mapping of scene tags and driver I/O points by clicking on the export button

. Data is exported as a csv file for all supported drivers except for Siemens which are exported as TIA Portal compatible xml. This feature is implemented in Allen-Bradley, Automgen, MHJ, Modbus and Siemens drivers.