Setting Up Your Artwork¶
Custom artwork can be added to a Factory I/O Scene. This can be useful to brand your videos or courses with your own logo/artwork.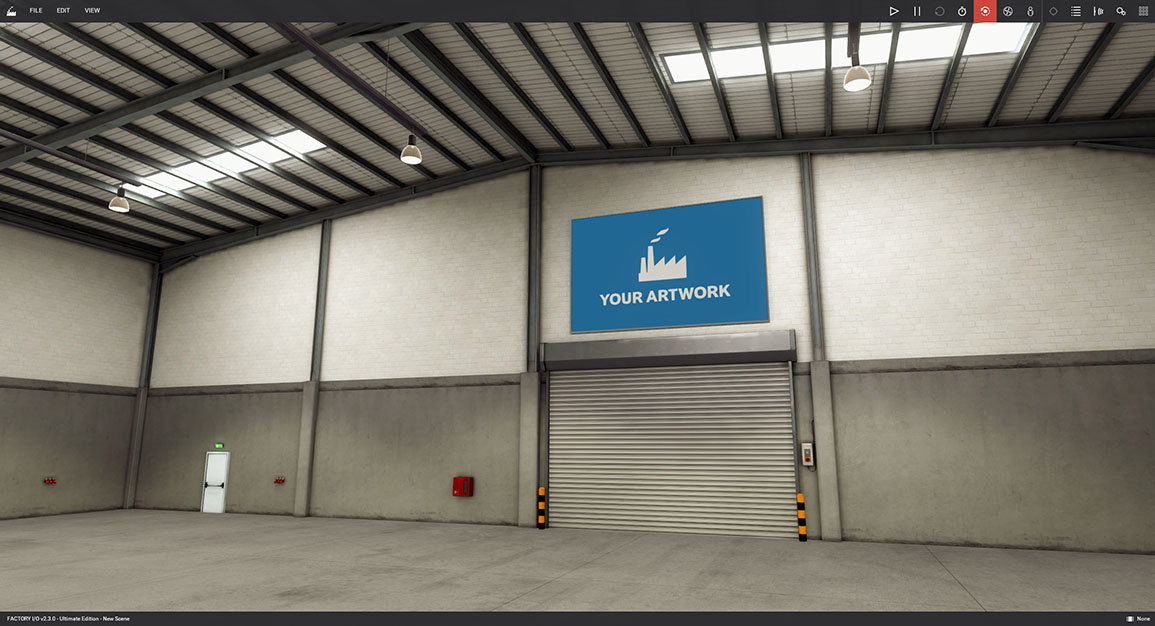 Download the template and follow the next steps to setup your artwork with Factory I/O (using Photoshop):
Open the file factoryio-artwork-mockup.psd
Place your artwork on the Artwork group layer

Turn off Safe Margins layer visibility

Save As PNG type with the name "Billboard"

Place the "Billboard.png" file inside "C:\Program Files (x86)\Real Games\Factory IO\Factory IO_Data\StreamingAssets"
When prompted with Adminstration Permission, just click "Continue"

Now when you open Factory I/O, you will see the Billboard with your artwork next to the Entrance Gate (see image below)

If not using Photoshop, you can use the file factoryio-artwork-mockup.png instead (included in the zip archive).